My daughter mentioned a Harley apron she liked that she saw at the local dealership, so I ended up getting it for her for Christmas. But before wrapping it I decided to add some pizzazz to it. Here's the apron as purchased.
So I decided I would add her name. Then because she is such a huge batman fan, I added the bat logo.
Then I figured her name needed something added to spice it up.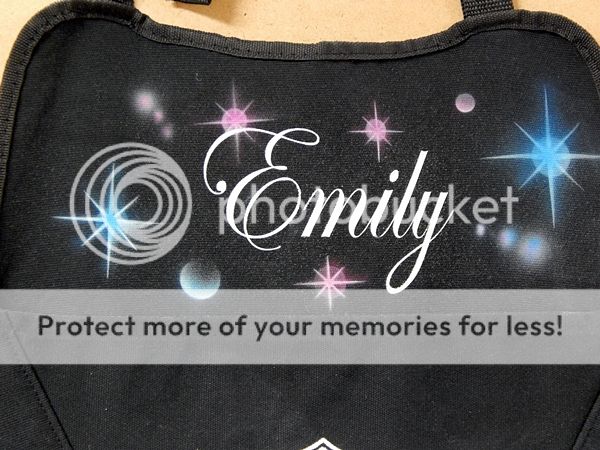 Then, because she is so fond of cats and she has a eccentric taste for kitty stuff, I added Laser eyed kitties, wearing sunglasses, beaming on the bat logo.
What she didn't know was that I added UV base to her name and behind the bat logo. This is what is looked like with a small black light flashlight.
So, she loved the apron, thought the whole UV thing was cool, but did remark, "When will I ever be cooking under blacklights???